A client since the fall of 2013, Nelson International is a neutral Customs broker and freight forwarder in Norfolk, Virginia.  They launched a new site during the summer and approached Position : Global to write copy for them for several of the initial blogs that would appear on the site.  The site went live with those articles featured on their home page.
Position : Global produces two posts per month for their blog on topics and an editorial calendar that Nelson specified.  Those blog posts are then cross-posted to their LinkedIn and Twitter feeds and repeated during the interim week.
---
Blog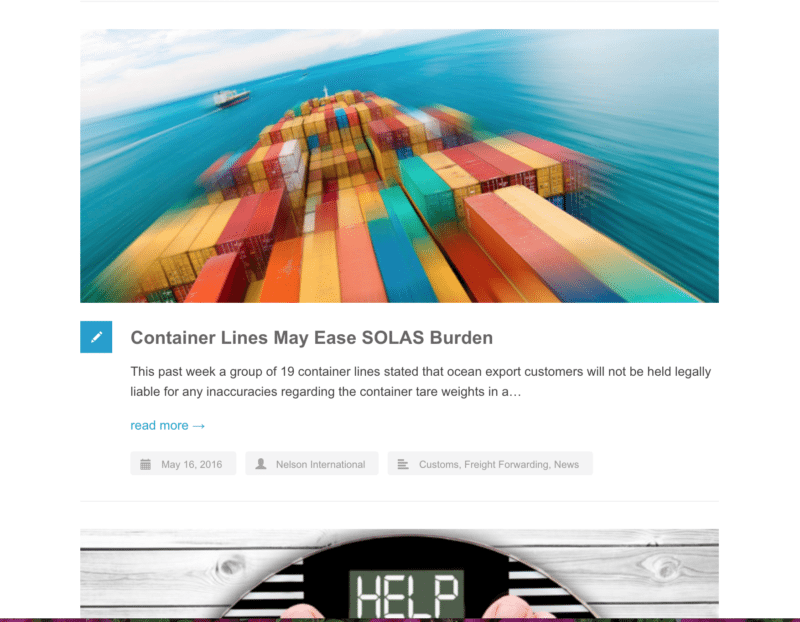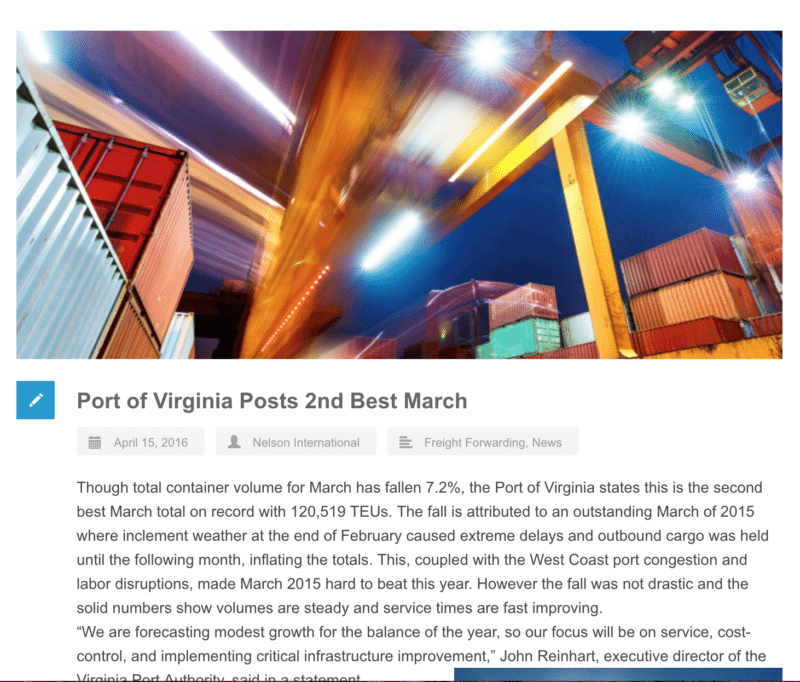 With 2 unique pieces of a content a month based on their own editorial calendar, Nelson International takes the opportunity to dominate in search results relating to the topics that are important to its members.
We have been working with Position: Global since we redesigned our website. We had a need for content for our website because our last provider relied entirely on us to develop the content. We were busy with our primary focus and, to be honest, there is no way we could not provide enough content for our website.
Scott completely understands the transportation sector which was a huge relief for us. Position : Global doesn't need much maintenance; they are almost turnkey. All we have to do is tell them what we want and they deliver. We rely on Position : Global to provide the internet community a glimpse of what our company stands for and they make it easy! I feel like Position : Global understands our business philosophy in that we determine our client's various needs and require minimal input from the client to get the job done.
I would recommend Position: Global to anyone!
Ben Nelson, III -
Would you like to get in touch with the team at Position : Global?