The National Customs Brokers and Forwarders Association of America (NCBFAA) is the oldest contiguously operating association serving Customs brokers, air freight forwarders and ocean transportation intermediaries.  In 2012, the NCBFAA observed that for their 115th year in 2013, the Association needed a new look.  The previous logo, in place since 1971, was in need of an update.
Position : Global was retained and immediately surveyed NCBFAA leadership, members, external stakeholders and others to determine what was important to the group.  After an exhaustive iterative design process, the group settled on these logo brand marks.
Scott has also had the pleasure of speaking at any number of past NCBFAA Annual Conferences on a variety of topics ranging from industry issues through to social media and marketing.
---
Logo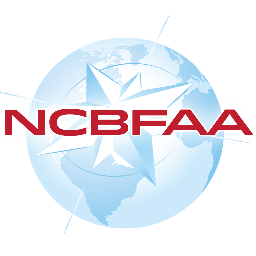 An updated logo was in order for the NCBFAA, and Position : Global was happy to oblige.
Position : Global took a very thoughtful, methodical approach to researching the important parts and narrative of our Association.
There was considerable attention paid to our history and our look, vis-a-vis the compass, which has stood for the past forty years. We feel that the boldness of our logo, combined with the deference paid to our previous brand mark, deftly bridges the gap between our past and out future.
Darrell Sekin - Past President, NCBFAA
Would you like to get in touch with the team at Position : Global?