Camelot are Customs brokers and freight forwarders in Chicago in business since January, 1977.  They prepare and distribute a monthly newsletter called their "News Alert" to more than five hundred recipients around the globe.  Prior to automating, Camelot would print and mail these newsletters at not insubstantial cost for printing and postage.
Position : Global receives article topics from Camelot which are then written as either short form articles in the newsletter with links to the source material, or in longer form on their blog which the articles are linked back to.
Sent on or about the fifteenth of each month, Camelot enjoys a nearly twenty-five percent open rate for their newsletters from their mailing list.
---
Newsletter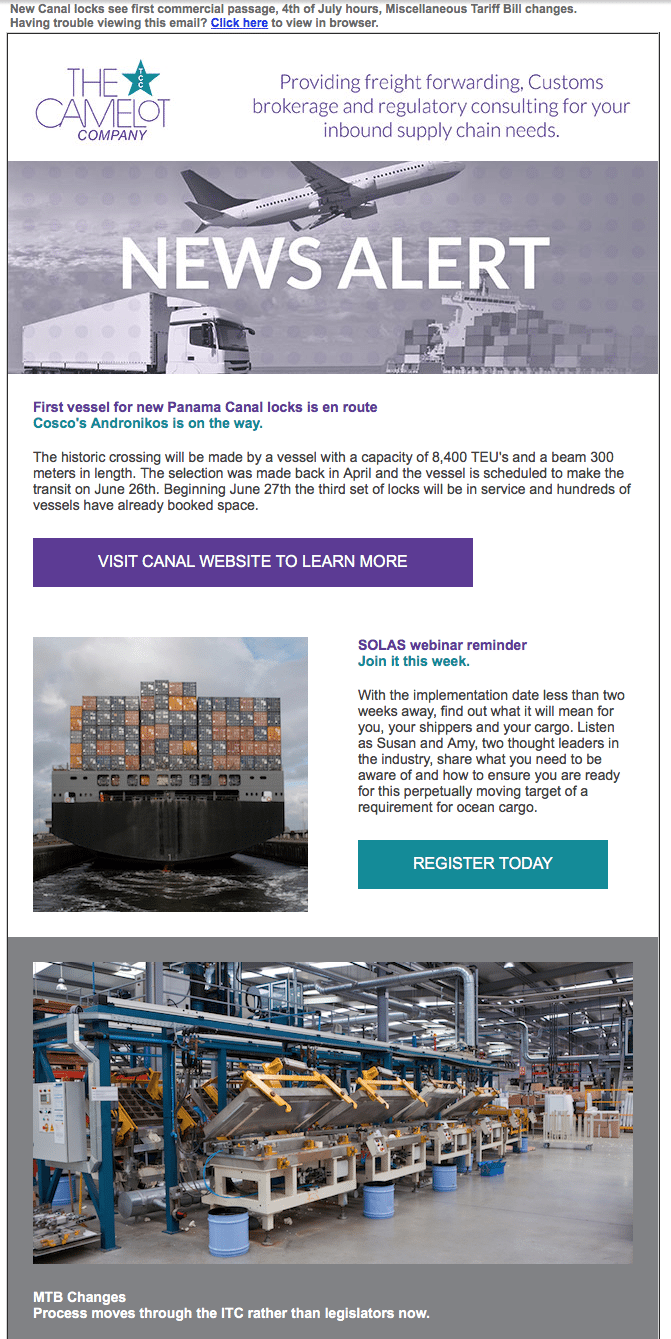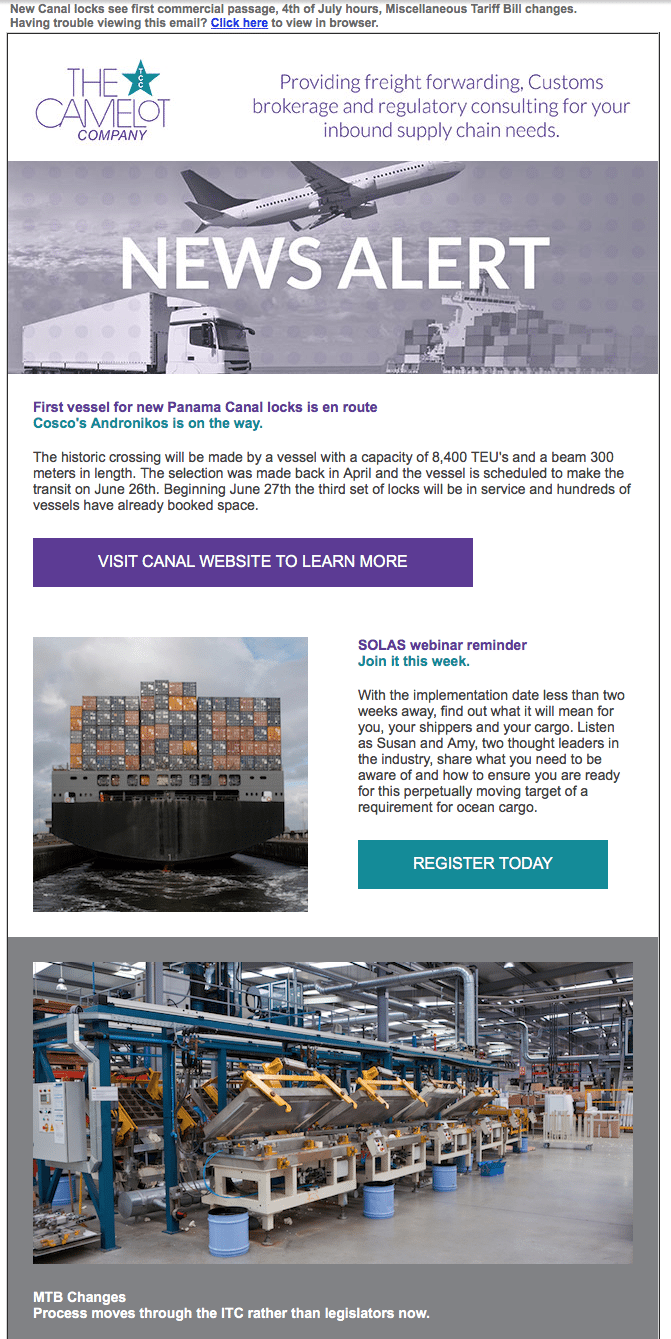 A regular newsletter packed with great information and a beautiful design.
Would you like to get in touch with the team at Position : Global?